Transfer FAQ
1. How does the transfer process work?
Call a Sales Pro for details on the vehicle you are interested
in transferring. A sales Pro will be able to
answer any questions about the vehicle; help arrange financing and/or trade-in; arrange for the vehicle to be shipped to either store; and keep in contact with you throughout the process.


2. How much is the transfer fee?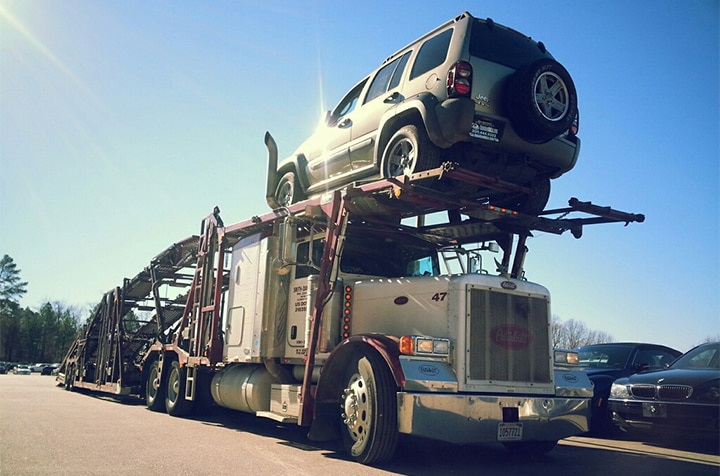 The transfer fee is $99.

3. Is the transfer fee non-refundable?
The transfer fee is non-refundable. This is because the fee helps cover the cost of moving the vehicle from one location to the other.

4. Do I have to commit to purchasing the vehicle?
No. DonohooAuto and Donohoo Chevrolet never obligates you to purchase the vehicle once it arrives, but the transfer is non-refundable. Contact a Sales Pro prior to and during the transfer process with questions.

5. What does the fee cover?
The fee covers the cost of transportation. It is a separate cost that is not included in the vehicle's price, and cannot be included in the financing of your vehicle.

6. Can I include the transfer fee in my loan?
No. The transfer fee must be paid at the time the transfer is requested.

7. When do I have to pay for the transfer?
All transfers require payment at the time the transfer is requested. Payments can be made either by phone, or by visiting one of our locations. We accept cash, credit, or check. A Sales Pro will assist with the payment arrangements.

8. How long will it take to ship the vehicle? What factors determine the length of shipping time?
It will take between 1 and 5 days. Once the vehicle arrives, it will need to go through one last quality check. Once vehicle inspections are complete, a Sales Pro will notify you that it is ready to be test-driven.

9. Are all used vehicles transferable? Why are some vehicles non-transferable?
We can transfer most used vehicles. We cannot transfer Certified Pre-Owned vehicles.

10. Are new vehicles transferable?
We are unable to transfer new vehicles. However, any vehicle appearing on Donohoo Chevrolet is available for sale at its current location.

11. What happens if the vehicle is damaged while in transit?
Our carriers try to handle your vehicle in the best way possible. They take any necessary precautions to ensure that vehicles are not damaged in-transit. However, in-transit damage is rare. If the vehicle is damaged during shipment, the fee may be returned.

12. How long will you hold the vehicle for me?
Once it arrives and passes a final quality check, the vehicle will be held for 48 hours. If you are unable to come in within 48 hours, please notify your Sales Pro ahead of time to make other arrangements.