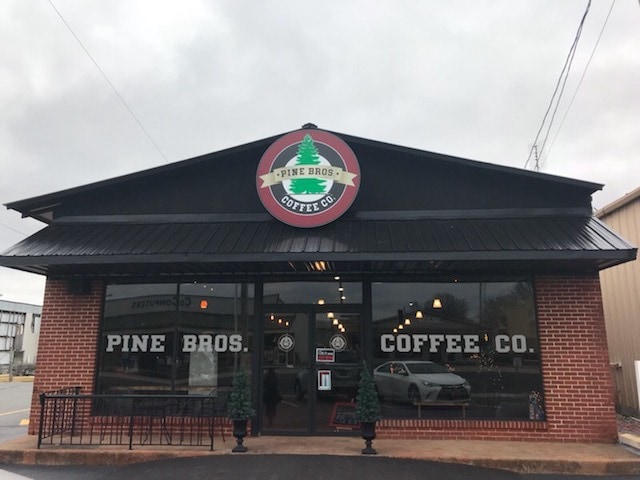 Rainsville has a new attraction that will keep you warm during this winter season. Pine Brothers Coffee Company has expanded from Scottsoboro and is now in Rainsville. You can find this modern coffee shop right off Highway 35 beside Black's Tires.
George Hartline is a Section native who also graduated from Section High School. Lawyer, Musician, and Businessman, driven by his ideas, he has had one successful career so far.
George approached a local business in the square called "Native". He had his eye on the building but had no clue they were planning on leaving that location. George's idea was to use that building to open a small coffee shop in the front while having his law office in the back. This would give him an easy place to meet with clients. They walk in, grab some coffee while in between meetings.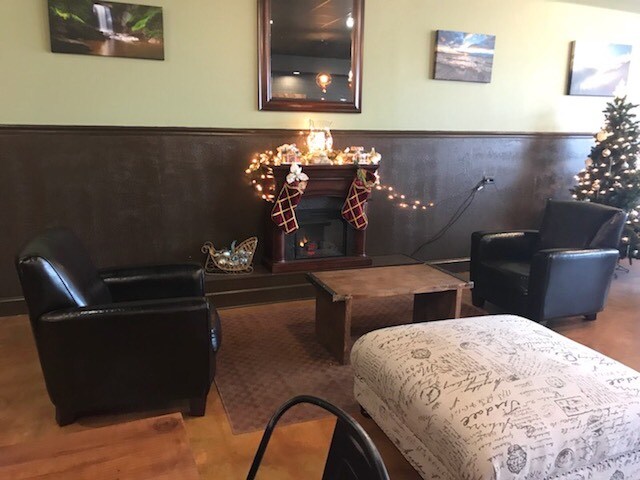 He has always been a lover of coffee as well as music and art. George is a musician at heart and has his own music group. He also owns Sour Gummy Records that produces music to promote local artist.
 If you have ever been to a coffee shop, you know the music has to be good to appeal to customers. One good thing that the coffee shop offers is great coffee, but it is also an avenue for local artist to gain some recognition. For instance, they may promote three local artists in their Scottsboro location for a month and then move their music to Rainsville. This not only opens up space for new artist but it helps other artist spread throughout different communities.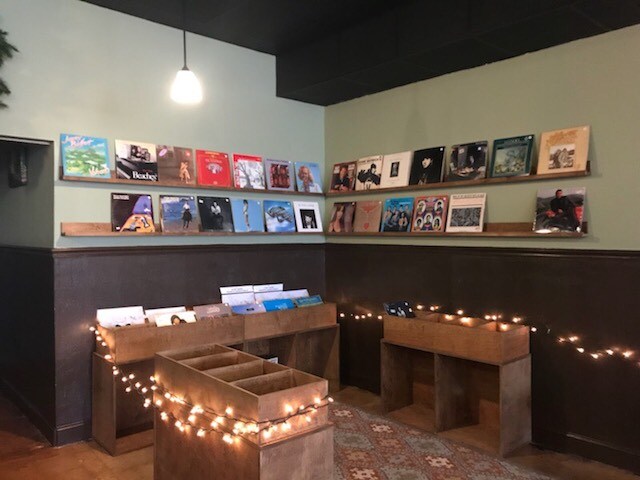 Here in Northeast Alabama quality coffee is hard to come by. Most people go by McDonald's for a quick cup of coffee and are satisfied with it to get them through the day. Pine Brothers takes pride in quality coffee. You may have to wait a few minutes but the coffee will have you coming back for more.
 Ethan Fossett, District Manager of Pine Brothers, oversees all the stores and helps manage them. When asked what his favorite thing about Pine Brothers was, he stated, "The atmosphere. People come in for the coffee but they stay because of the atmosphere. We have people come in and stay for five hours at a time."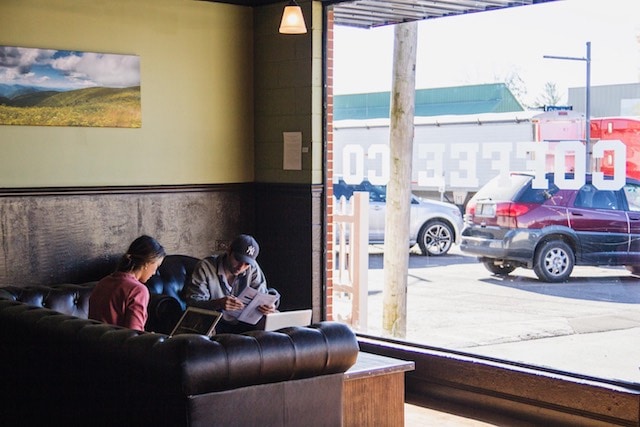 The Pine Brothers atmosphere is one to experience. They attract college students, bible study groups, people that get off work and just need a place to chill and of course coffee lovers.
 "We like to welcome everyone, even people who know nothing about coffee. Everyone who comes in the door is welcome," said Ethan Fossett.
 Some of the discounts that Pine Brothers offer include the following: 10% off for Senior Citizens, Law Enforcement, Firemen, Military, and EMS. They also offer buy 10 drinks and get the next one free.
 If you have worked at a coffee shop before or are seeking employment, apply online at pinebrotherscoffee.com or click the link below. They are currently hiring people at two new locations and yes I said two. They are opening a third store in Parkway Place Mall in Huntsville.